PodKatz: The Largest Network of the Hottest Audio Platform
The PodKatz Network is the largest podcast offering in the industry with 250,000+ podcasts from numerous publishers. Through our network of premium publishers, PodKatz' locally targeted Dynamically Inserted ads reach the hyper engaged podcast consumer in real time.
Get Your Free Presentation
"Accessing Audio's Fastest Growing Medium"
Sample from the Presentation: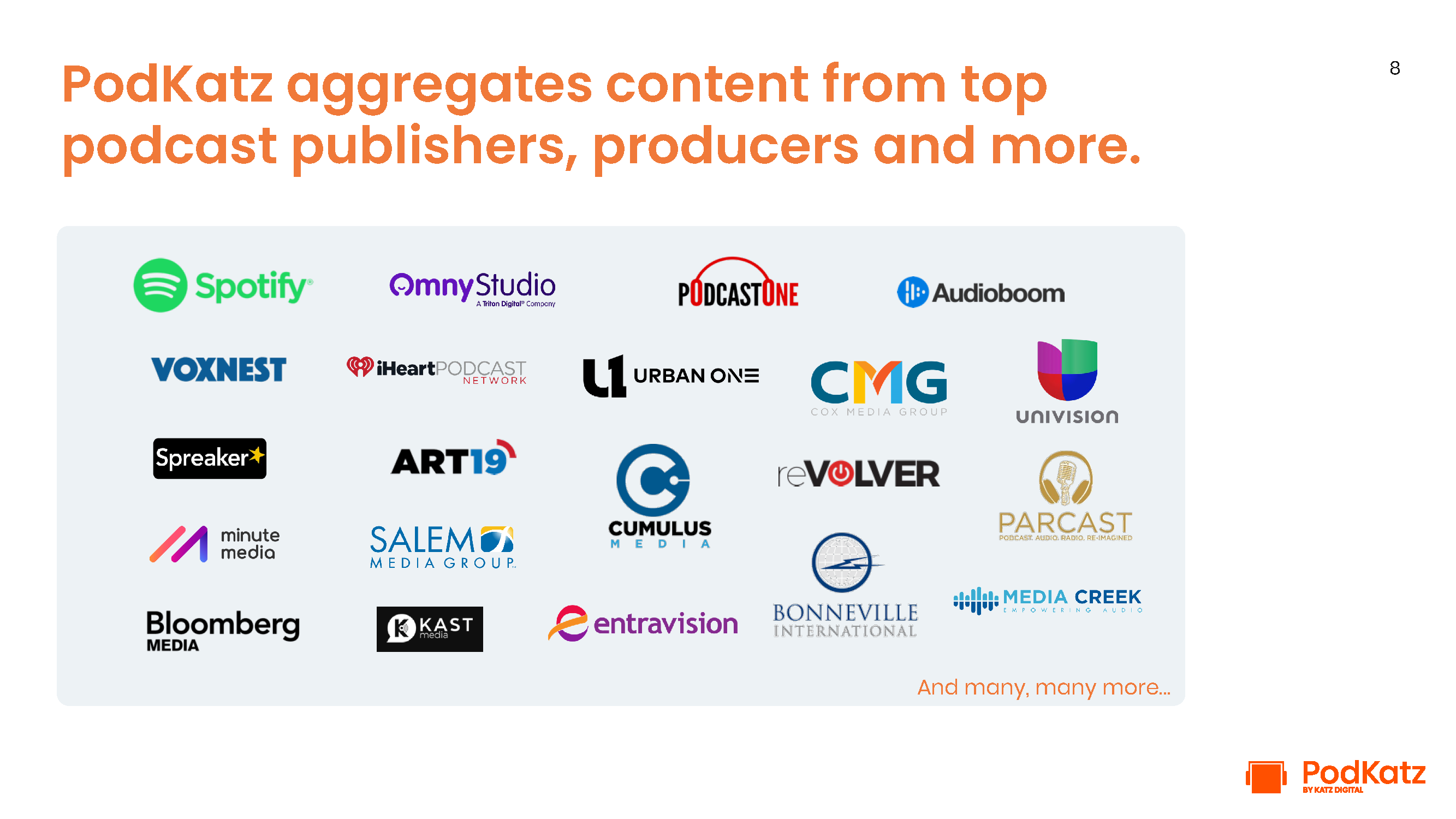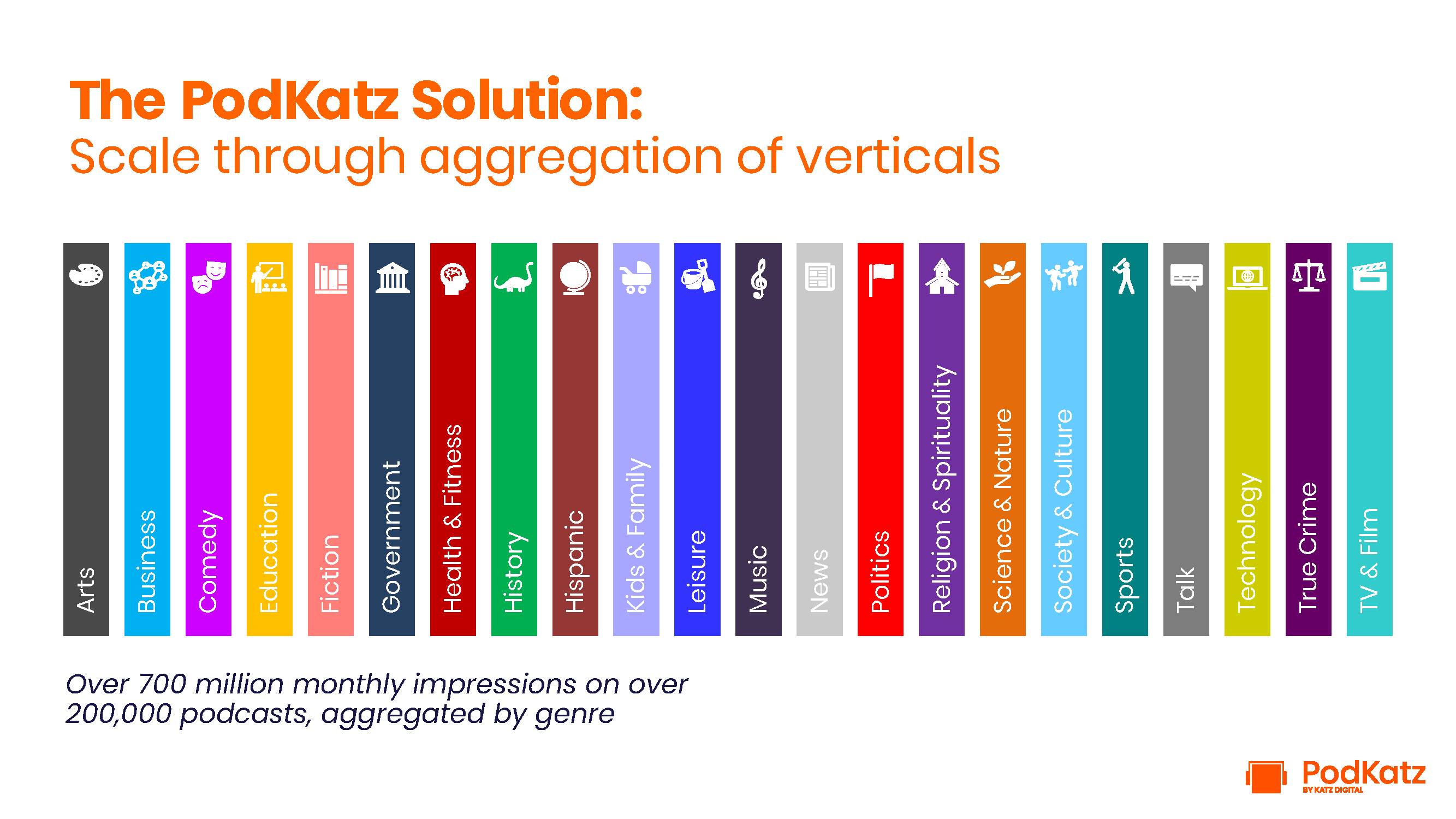 +14 MORE SLIDES!
Get the facts:
Why are advertisers interested?
How do advertisers use podcasting?

PodKatz delivers your customer: The Listener is your customer, not the podcast!
Brand Safe, Creative Flexibility, Targeted:

PodKatz provides the tools needed to engage the podcast consumer in real time.