Find Out Why Katz Digital Dominates the Streaming Audio Space
Katz Digital is the single source that can deliver scale in streaming audio, providing ease of execution from start to finish in all local communities within ALL 50 states
Get Your Free Presentation
"Katz Digital Master Deck"
Sample from the Presentation: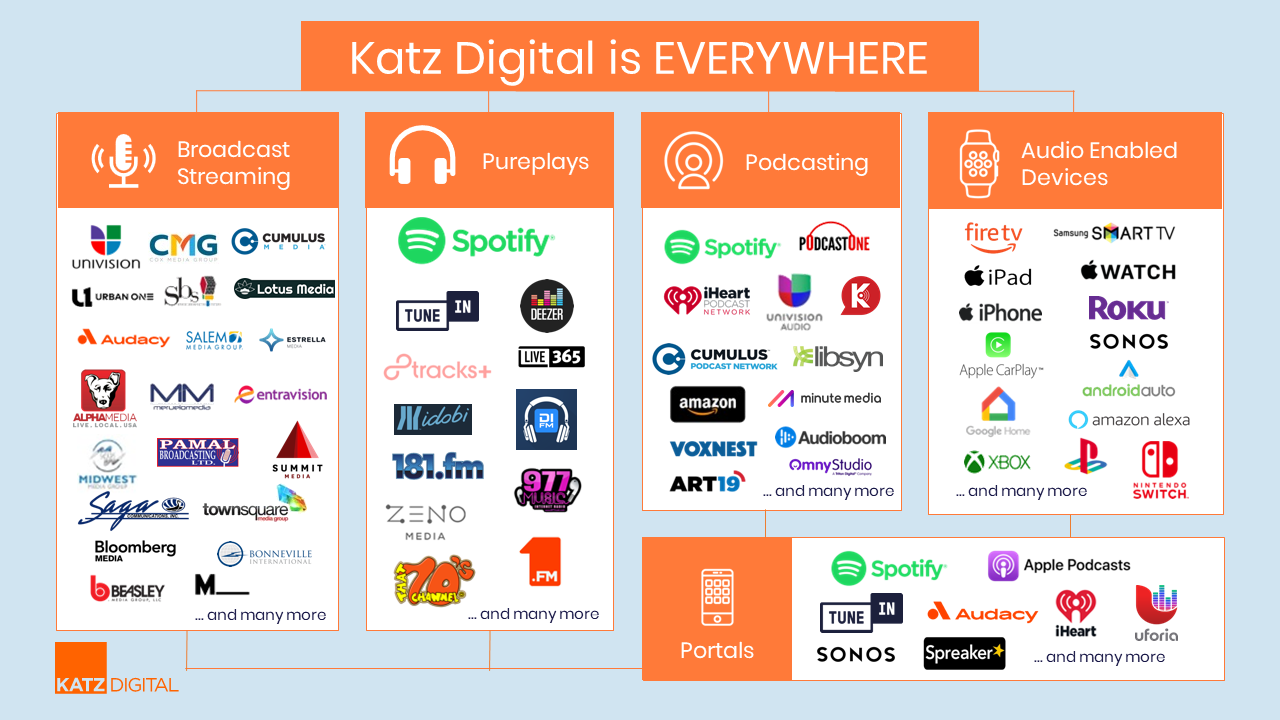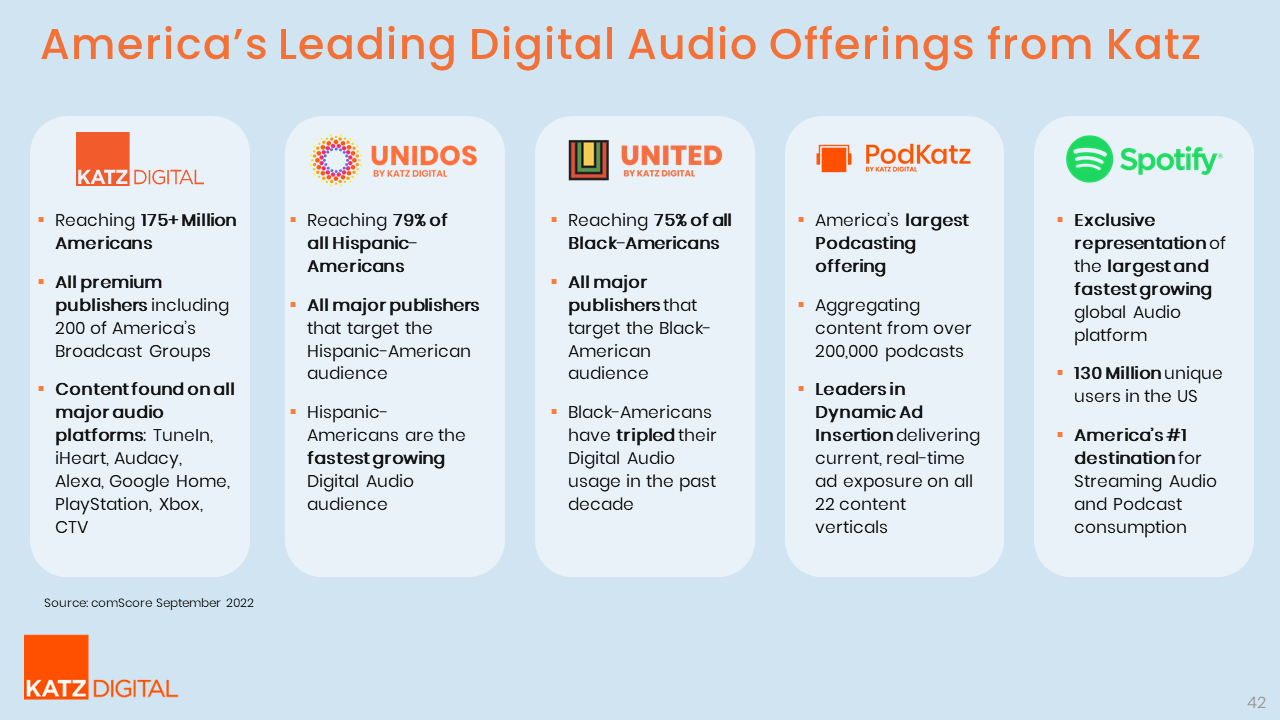 +39 MORE SLIDES!
Get the facts:
The Listener Journey: listeners seamlessly switch between platforms and devices depending on place and time.
What Demographics are Digital Audio's growth coming from today?

Digital dominates Audio Engagement: 60% of the all Audio Listening is now done Digitally!
The Only True Audio Anywhere Platform: Digitally: We deliver your message no matter where, when or how consumers are streaming.